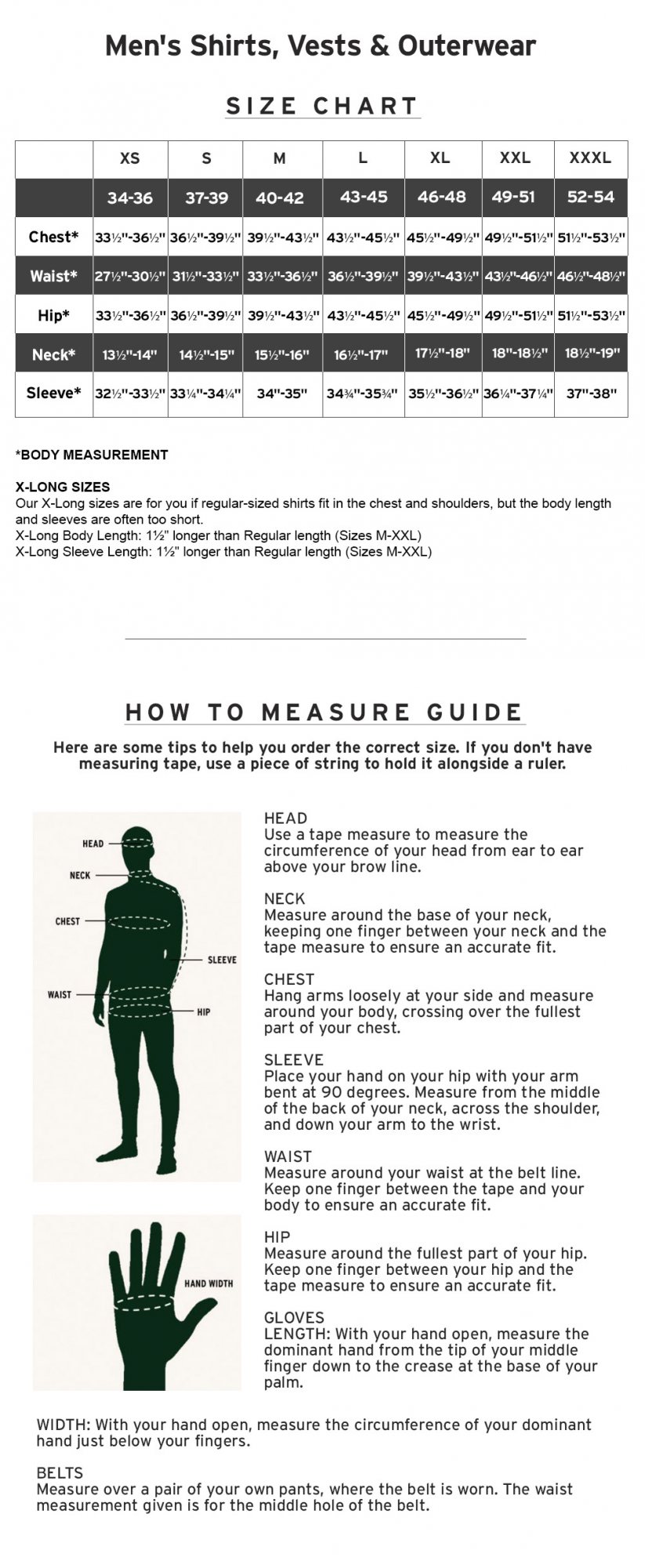 Pulled from the archives, the Lined Wool Packer Coat is available in limited quantities with a unique plaid pattern that's custom-woven for Filson. Our original Packer began its legacy of warmth and durability nearly three decades ago protecting men on horseback from cold, snowy weather on ranches and in the backcountry. This limited-edition variation is beefed-up with a lining made of our Alaskan Guide flannel for added warmth and wind resistance.

Our Mackinaw Wool takes its name from the historic coats developed in the Mackinaw region of Michigan in the early 1800s. The fabric is a densely-woven twill constructed from the fleece of sheep raised in regions of the Pacific Northwest that encounter a wide range of weather throughout the year. The dramatic temperature swings force the sheep to develop a fleece that can protect them year-round in hot and cold weather, which is precisely why it does such a marvelous job of protecting us from frigid conditions. The uncommonly tight weave creates a barrier to wind and water while maintaining outstanding breathability. The flannel lining is made from the same fabric used in our mainstay shirt trusted by sportsmen, tradesmen and Alaskan bush Pilots for 25 years. The natural sheepskin-shearling collar can be turned up and latched at the throat, creating a warm and comfortable barrier against bitter-cold wind and snow that extends to ear-height.

Combined with the four front-patch pockets, the caped construction creates two full layers of our 26-oz. Mackinaw Wool over the shoulders, arms and front torso–the secret to the serious weather protection this coat provides. The cut is fingertip-length for added coverage, with a pleated rear hem that allows the coat to flare when seated for non-binding comfort.

The Lined Wool Packer Coat–a limited-edition, improved version of the iconic Filson classic made with the world's best wool for all-natural comfort in the coldest weather.
Built with densely-woven 26-oz. Mackinaw Wool
Sheepskin-shearling shawl collar extends to ear-height
Caped construction for double-layer protection over the shoulders and arms
Four front-patch pockets with snapped flaps
Finger-tip length with pleated rear hem for non-binding comfort
Lined with Filson signature Alaskan Guide Flannel
Material: 26-oz. 100% virgin Mackinaw Wool + 8-oz. 100% cotton flannel + polyester twill + New Zealand sheepskin shearling
Usage: Everyday; Outdoor
Care: Dry clean
Elements Inc. ships exclusively within Canada. Most orders will be processed within 2-5 business days after receipt of order (Canadian holidays excluded).
We ship by Purolator Ground and the Free Shipping offer is for orders over $100.00. When Purolator is closed for a Canadian Holiday, Elements Inc. will ship within 2 business days after the Holiday.
You will receive an email with a tracking number and can track your orders at www.Purolator.com
If you prefer to receive your order quicker call us at 1-855-541-4709 for a Purolator Express shipping quote.
See Shipping & Delivery for more information.